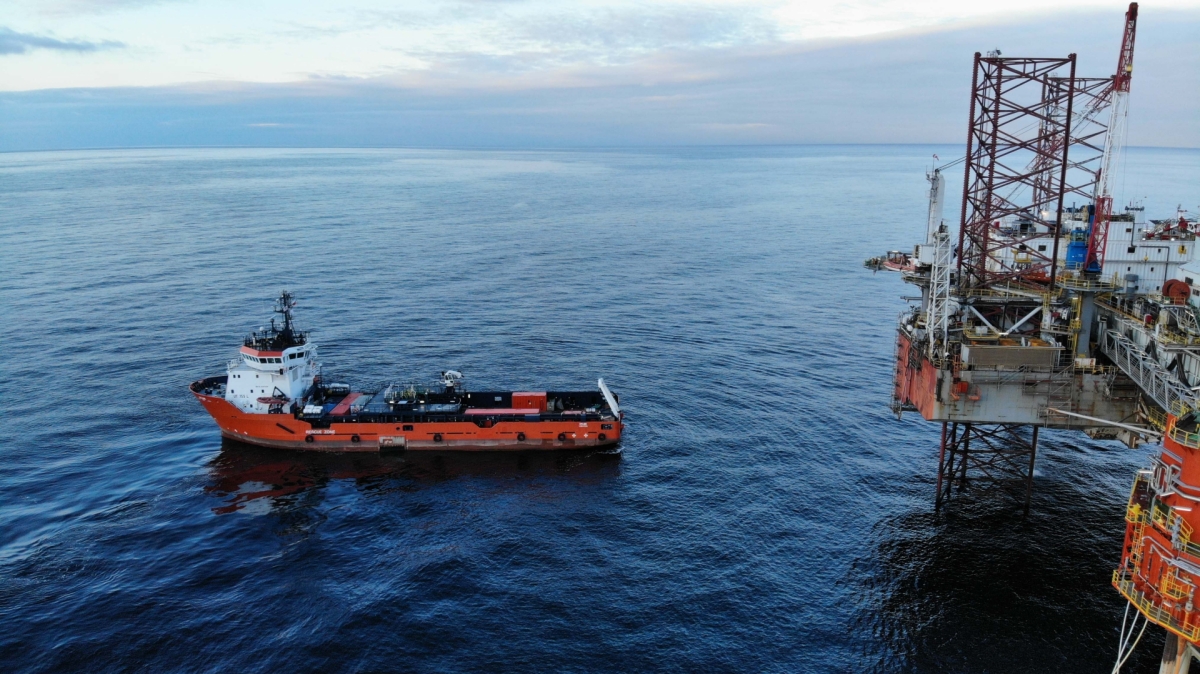 Date of publication: 01.08.2022
Last week, the Polish Register of Shipping S.A. signed a contract with Miliana Shipmanagement Ltd. - the operator of the Sylur vessel - to approve the technical documentation and supervise the adaptation of this vessel for the installation of a modern drilling system on board.

Miliana Shipmanagement Ltd. Group provides marine logistics services to Lotos Petrobaltic. These include oil storage and transportation services, salvage and spill assistance, and geotechnical work.

The planned work is aimed at better adapting the vessel for professional geotechnical studies with a wide range of geological and engineering work. As part of the modifications, a state-of-the-art drilling system with a wave compensation system for geological-engineering and geotechnical studies in the seabed will be installed on the vessel, replacing the previously used drilling equipment.


Supervision will be carried out on the basis of the PRS Rules for the Classification and Construction of Sea-going Ships and the PRS Rules for Supervisory Activities and the Convention Rules for Sea-going Ships. Completion of the shipbuilding work is scheduled for early next year.


The Sylur is a 72-meter-long, DP-2 class Platform Supply Vessel, built in 2003 by Norwegian shipyard Simek A. S. of Flekkefjord, as a platform supply vessel named Seabulk Africa, for shipowner Seabulk International Inc. (Seacor Marine Group). In 2016, she was purchased by Lotos Petrobaltic, which converted the vessel into a multipurpose vessel in 2018.

The changes significantly increased the functionality of the regular platform supply vessel, including the ability to perform geological and engineering drilling with a monopole-operated drilling rig (a hole in the bottom) and also to support the work of divers. The mounted so-called swinging gantry (A-Frame) allows outboard surveys with various types of probes. The Sylur is also adapted for other functions of the research vessel, such as operating remotely operated underwater vehicles of the WROV (Working Remotely Operated Vehicle) type.


Thus, the vessel is adapted to serve as a service, research, rescue and specialized vessel. It can be used not only for work related to the operation of Petrobaltic platforms operating in the Baltic Sea, but also for hydrotechnical installations such as pipelines, underwater cables and, above all, wind farms.


The ship has the class of the Polish Register of Shipping: PRS KM Special Purpose Ship / Supply vessel AUT-DP2.


Most recent